18th International Handbell Symposium Planning Committee
Carmel Daveson, AM Convenor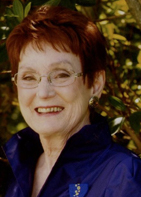 Carmel is President of the Handbell Society of Australasia, Convenor of the 18th International Handbell Symposium, and Chair of the International Handbell Committee (IHC). She has conducted and presented workshops at International Symposia. She is a director of handbell and choral ensembles. Carmel also convened the International Handbell Symposium, 2006 in Brisbane, Australia. She has many professional interests including training and mentoring handbell and choral conductors, community development, social work and adult education and training. Carmel believes that handbells and handchimes are participatory music-making instruments that enhance relationships, build a sense of community and facilitate inclusiveness, thus enabling musicians of all ages and diverse socio-cultural backgrounds to enjoy music.
"Welcome to Australia. HSA is honoured to provide an opportunity for the handbell musicians of the world to enact the International Handbell Committee's vision: World peace through the Spirit of Music. Come celebrate with us."
---
Timothy Sherlock, Secretary and Co-convenor International Youth Festival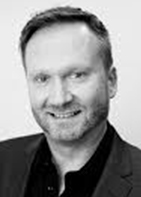 Timothy is a director of handbell and vocal choirs, a composer of choral and handbell music, a music educator, and adjudicator of music competitions throughout Australia. Timothy represented Handbell Society of Australasia (HSA) as the Australasian massed ringing conductor at the 17th International Handbell Symposium in Vancouver, Canada. Timothy's introduction to handbells commenced in 2010 when he was invited to borrow HSA's five octave set of handbells. He successfully commenced a handbell ensemble at All Hallows' School in Brisbane. Timothy is a well-known Kodaly educator and he now trains music educators in how to incorporate handbells and handchimes in the classroom. Timothy has continued to build his knowledge of this beautiful instrument by studying handbell ringing techniques and ensemble direction with Debbie Rice (USA) and Dr John Hooper (Canada). Timothy is currently a board member of HSA, the co-convenor of the Youth Festival, a member of the HSA's Music Education and Training sub-committee, and the Secretary of the 18th International Handbell Symposium, Cairns 2018.
"I look forward to welcoming members of our international handbell community to beautiful, tropical Cairns where we will ring, Together In Harmony!"
---
Barbara McGeever, Co-convenor International Youth Festival
Barbara McGeever has been both a music and general classroom educator for the past 50 years. She is a board member of the Handbell Society of Australia (HSA), convenor of the HSA's Music Education and Training Committee, past convenor of the 2006 International Handbell Symposium (IHS) Youth Strand, and present co-convenor of the 2018 IHS Youth Festival. Barbara is the Ambrose Treacy College (ATC) handbell coordinator, where she directs three handbell ensembles. Barbara was the HSA representative conductor at the 2014 IHS Korea. She has considerable experience in the Kodaly and Orff philosophies and integrates them with handbells and handchimes in the classroom and performance ensemble work. Barbara is in demand as a choral and handbell workshop presenter at national and international Handbell Symposia. She mentors and trains directors and primary school music specialists in the pedagogical value of handchimes in the music classroom.
"How exciting! Cairns, where the reef and rainforest meet, is an ideal setting to welcome old and new friends alike to the 2018 IHS. Experiencing the tropics in winter is close to paradise."
---
Andrew Robinson, Registrar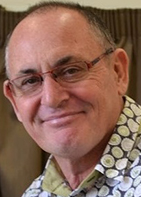 Andrew was a senior executive within the Australian Public Service in the Finance/Commerce arena and is now retired. He has served on executive boards, Government Audit Committees and many conference committees. He was the President of the Brisbane Regional Youth Orchestra and currently serves on their committee. He has been involved with handbells through his wife and two youngest children—all of whom are experienced ringers with Brisbane Bells. Andrew enjoys choral singing, and he recently toured with the Queensland Festival Chorus—performing Beethoven's 9th Symphony with his wife and eldest daughter—to a full house in Singapore's Esplanade Concert hall.
---
Cynthia Delaney, Convenor International Handchimes Festival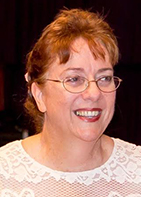 Cynthia was introduced to the art of handbell ringing by Carmel Daveson. As a fully qualified piano teacher and classroom music specialist, Cynthia was asked to conduct and train a fledgling group of chimes ringers known as the JoyChimers. This is where her passion and love for these beautiful instruments were born. For the last decade under Cynthia's directorship, this chimes group has performed extensively in the local area and traveled throughout Queensland, Vanuatu and New Zealand on performance and workshop tours. Additionally, Cynthia has established a school-based group for young chimes ringers, mentored new community chimes groups and held introductory come-and-try workshops. She is very excited to be part of the 18th IHS Symposium as Convener of the Inaugural IHS Chimes Strand.
"We are hoping that some of the international hand chime ensembles will come to Cairns, Australia and celebrate this inaugural event. Many of us enjoy the beauty of handchimes and we feel we have an important contribution to make to the 18th International Handbell Symposium, Cairns, Australia."
---
Sally Robinson, Assistant Registrar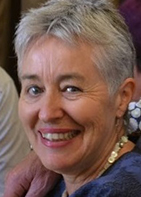 Sally is an experienced music teacher having taught in primary, high school and specialist strings for 37 years. A former President of the Brisbane Regional Youth Orchestra, Sally is currently President of Brisbane Bells and has played bells since 2012. Her many interests include treasurer of the Southside Arts Inc, singing with Thomas Cantley Choir and volunteering in various roles, including convening conferences with the Australian Breastfeeding Association.