Honoring the First Nations
International Handbell Symposium Day 3 began with an interfaith worship service led by the Rev. Karen Medland of Carman United Church in Chilliwack, BC.  The service honored the spiritualism of the aboriginal people of the First Nations and provided event attendees an opportunity to share their own faith through song and prayer.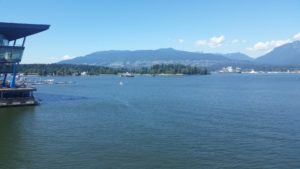 Following the service, the day continued much as Day 2; with massed rehearsals, two workshop session, and two mini-concerts.  In addition to the main massed ringing ensemble, the Symposium also offers a youth track.  This year's track is lead by Tim Waugh of Handbell Musicians of America, and assistant conductor, Imran Amarshi, of Handbell Guilds of Canada. Nineteen young ringers are participating and will perform on a Showcase concert as well as during the final Symposium concert.
Another option for attendees is to participate in the Symposium Festival Choir under the direction of Dr. John Hooper of HGC.  The Festival Choir provides participants the opportunity to ring more advanced music instead of attending workshops.  The choir will perform during the final Symposium concert.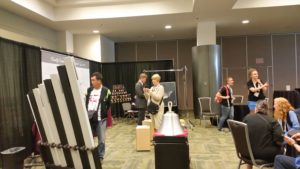 Throughout the week, the Market Place showcases local and international businesses including event sponsors, Malmark Bellcraftsman and Schulmerich Bells, among others. Attendees are able to speak with representatives, try new products and do some shopping while they're here.
The day concluded with a special event featuring the West Coast Aboriginal Experience.  Attendees enjoyed a wonderful evening that included the opportunity to explore the rich history and culture of Canada's West Coast First Peoples through ceremonies, music and dance performances, art-making demonstrations and the building of community by sharing a feast that features many traditional aboriginal foods.